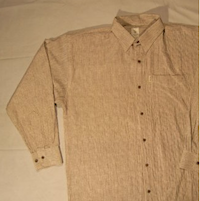 Product by:
Kathmandu Make and Trade Pvt. Ltd.


We specialise in Hemp and we have a huge range of Eco Hemp Products available.
Hemp is a native plant found in Nepal. It has been used for generation and is considered one of the most prized Natural Fibers in the world due to its strength and durability.
It also has many other uses such as: painkiller, sedative and medicinal uses.
At Heaven Hemp, we love to mix our hemp cloth with other materials to create unique, beautiful Clothing and accessories. They have a contemporary and stylish twist to them whilst remaining durable and comfortable.
All our Eco Hemp Products are very long lasting. The great thing about them is that the longer you wear them, the softer they get. The hemp material however does not wear out.
Please use the Contact form on the right for Eco Hemp Products information and ordering.