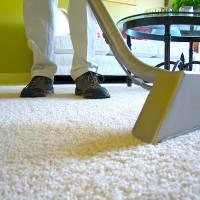 Product by:
Natural Carpet Care


At Natural Carpet care, we are an experienced carpet Cleaning Company with a few Eco Cleaning tips to offer.
We have been in the Green Cleaning business for many years and out safe and environmentally responsible Eco Cleaning Products deliver fantastic results when cleaning Carpets and Upholstery.
Our Cleaning Service can guarantee that there will be no toxic or potentially harmful residue behind, after we leave. All of us here have passed the NCCA courses and examinations and are full members of The National Carpet Cleaners Association. This means that we are not only certified professionals, but also provide a first class job, each and every time.
One of our best Eco Cleaning tips involves cleaning Coffee Stains out. We recommend to use a Natural organic solvent. Firstly, blot the stain with a dry white cotton cloth and let it sit for a while. Try not to scrub.
When it comes to the ever annoying Chewing Gum, try spraying some WD40 lubricant on the gum. Then, use a blunt knife to scrape away the remaining gum.
For Grease Stains, shake some talcum powder or cornmeal flour over the affected area. Just leave it overnight, then vacuum up. All the grease should be soaked into the powder.
Please use the Contact form on the right for Eco Cleaning Tips information and ordering.