ENJO Bathroom Sponge Product details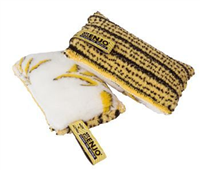 Product by:
ENJO UK Limited


ENJO Bathroom Sponge has a white fibre that is made from classic Jacquard (long file Fabric).

This is great fabric material from Woven fabric (long pile).

It is a rectangular sponge over locked with extra Strong thread.

Care instructions label doubles as a loop.

This sponge is made of polyurethanether.
Please use the Contact form on the right for ENJO Bathroom Sponge information and ordering.