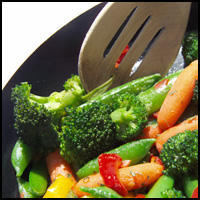 Product by:
Lower Shaw Farm


At Lower Shaw Farm we know the benefits of Organic and Natural Wholefoods. We offer Cookery Classes for Health because we know just how confusing and difficult being healthy and eating from Natural Food products can be.
Our classes will help you discover different ways of using new ingredients, to make interesting and delicious meals that you have never thought of before.
As well as learning how to prepare these meals and snacks, you will also learn about healthy and holistic eating from our expert nutritionist, Josie Cowgill.
All your questions about from Vegan Food to vegetarian diets will be answered and cleared.
What you get from our fun Cookery Classes for Health are not only new recipes and skills, but also the knowledge to live a better and healthier life.
Please use the Contact form on the right for Cookery Classes for Health information and ordering.