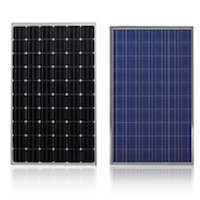 Product by:
Professional Solar Panels


At EvoEnergy, we know that Choosing the Right Solar Panels for your home or office is often difficult as they all look somewhat similar. We want to help you make the best choice for your system so you'll get the maximum benefits.
EvoEnergy is a professional Solar Installation, design, supply group. We feature both PV and solar thermal systems for residential homes and business across the UK.
We want everyone to discover the benefits of Solar Energy and just how easy it is to generating your own clean energy. We work in all sectors, including: commercial, agriculture and public sector.
Choosing the Right Solar Panels can be difficult, but there are several things you should consider before anything else:
Efficiency: Some panels are more efficient so they'll produce more power. It's always better to choose the most efficient panel as it'll pay off later on. The area of your roof is also important. If it's small, it's better to go with the higher efficiency ones. If it's larger, it should not matter as much.
Value: If you're planning for a long term investment, it's worth considering that the more expensive, the more likely that they will perform better and last longer.
Warranty: You should look for two things - product warranty and the performance guarantee. The product waranty tells you how long the manufacturer of the panels will guarantee them for, while the performance guarantee indicates the declination in performance over the panel's lifetime.
Solar Power is a wonderful source of renewable energy. However, it's always good to be Choosing the Right Solar Panels for your system to ensure you receive the best.
Please use the Contact form on the right for Choosing the Right Solar Panels information and ordering.