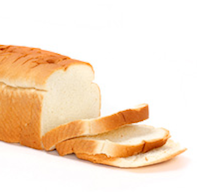 Product by:
Just So Natural


We at Just So Natural are specialists in free from foods. We love our new range of All Natural Gluten Free Bread Mixes. They are the perfect accompaniment to almost any meal and fills your home with the comforting smell of freshly baked bread. They taste amazingly delicious - nobody would notice that they are in fact, gluten free.
We don't just stop at bread, we also have gluten free pastas and cake flours, gluten and sucrose free biscuits and sweets as well.
All of our natural Food products have zero gluten, sucrose or any other nasty artificial additives. They are produced and packaged in strict and controlled environments to avoid contamination.
Our foods are ideal for anyone living a vegetarian lifestyle or has any allergies.
If you're new this, our range All Natural Gluten Free Bread Mixes is the one to try. It's even comes with super easy instruction and what you get is perfect, delicious bread everytime.
Please use the Contact form on the right for All Natural Gluten Free Bread Mixes information and ordering.